Gay Pride parades began as a result of the 1969 Stonewall Riots. Same-Sex marriage was just legalized in 2015. In 49 short years, we have made great strides toward LGBTQ+ equality. However, In a society that seems to be growing more accepting of the LGBTQ+ community, self-acceptance is low among gay men. While "Pride" tends to be a word shouted from the mouths of the out community, deep down everyone deals with inadequacies that have been ingrained in their personas.
What methods of coping with feelings of inadequacy could increase confidence
in gay men, aged 18–24?​​​​​​​
Ultimately, the goal of this research and subsequent design solution is to encourage gay men to celebrate themselves, as an action as small as this can lead to an abundance of confidence. Over time, the pieces of this campaign will influence introspective thinking within the gay community and it will hopefully influence inclusion of the LGTBQ+ community in society
as a whole. 
I conducted research through multiple methods. The first being surveys that were sent out on dating apps and various other online communities—but zero people responded, suggesting that a problem as personal as this must be researched through discussion. I then conducted interviews with friends in the community, asking them what builds and dismantles confidence. I also conducted secondary research through browsing online publications for the LGBTQ+ community—further developing a sense of style, language, and humor that would resonate with others. ​​​​​​​
The design process for this multifaceted campaign was far from linear. Pulling from personal experience, as well as pulling experiences from the interviews, I was tasked with creating some kind of design that flowed well with the process of coming out to finding confidence. There are three milestones in this journey that was built from multiple experiences. The design solution was required to encourage gay men to build or find a community, help gay men find and amplify their voices, and finally propel gay men to find comfort in their individuality. These three milestones were implemented in the design solutions in several ways, ultimately creating a campaign that encourages gay men to find true confidence in themselves.​​​​​​​
​​​​​​​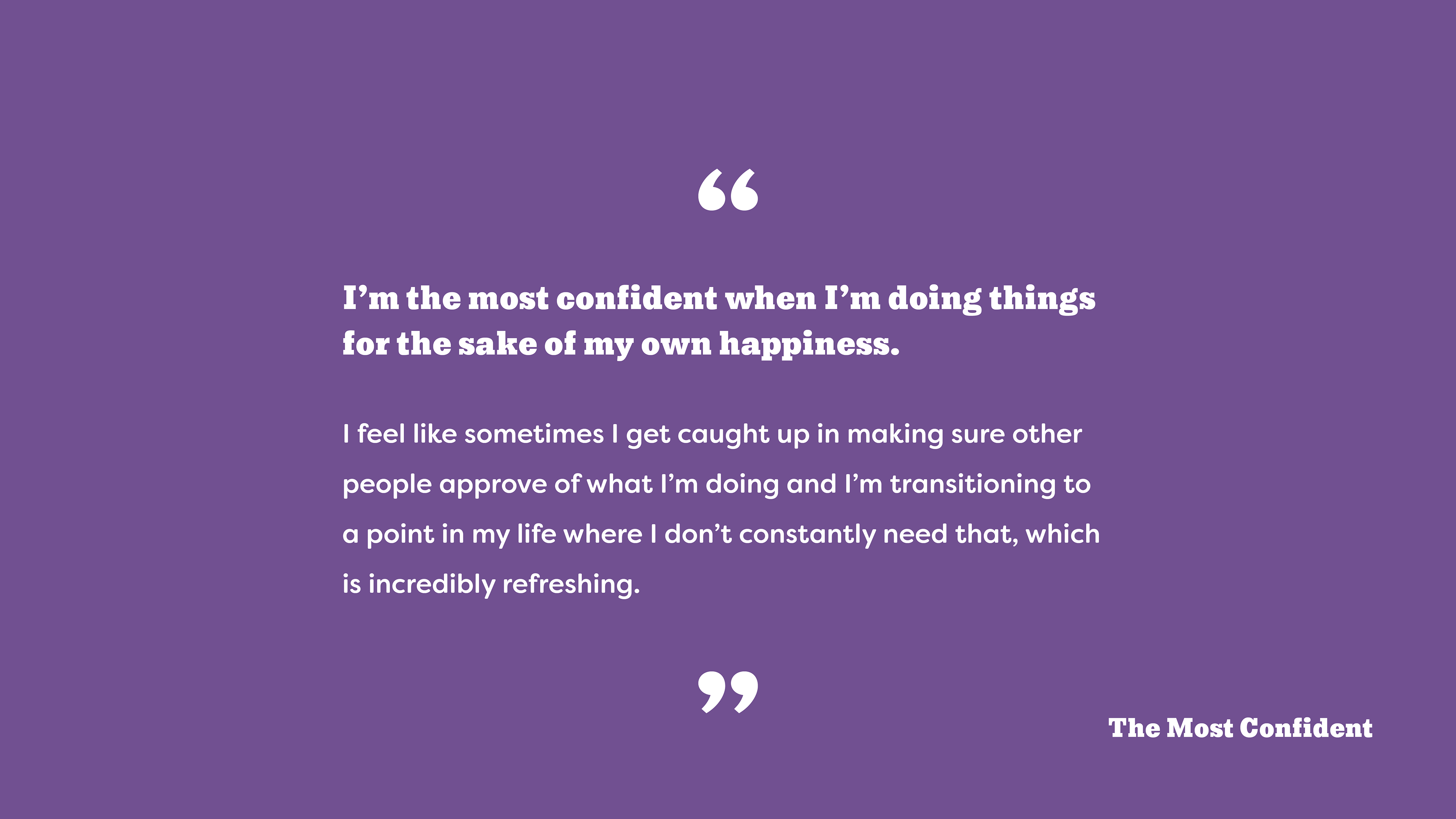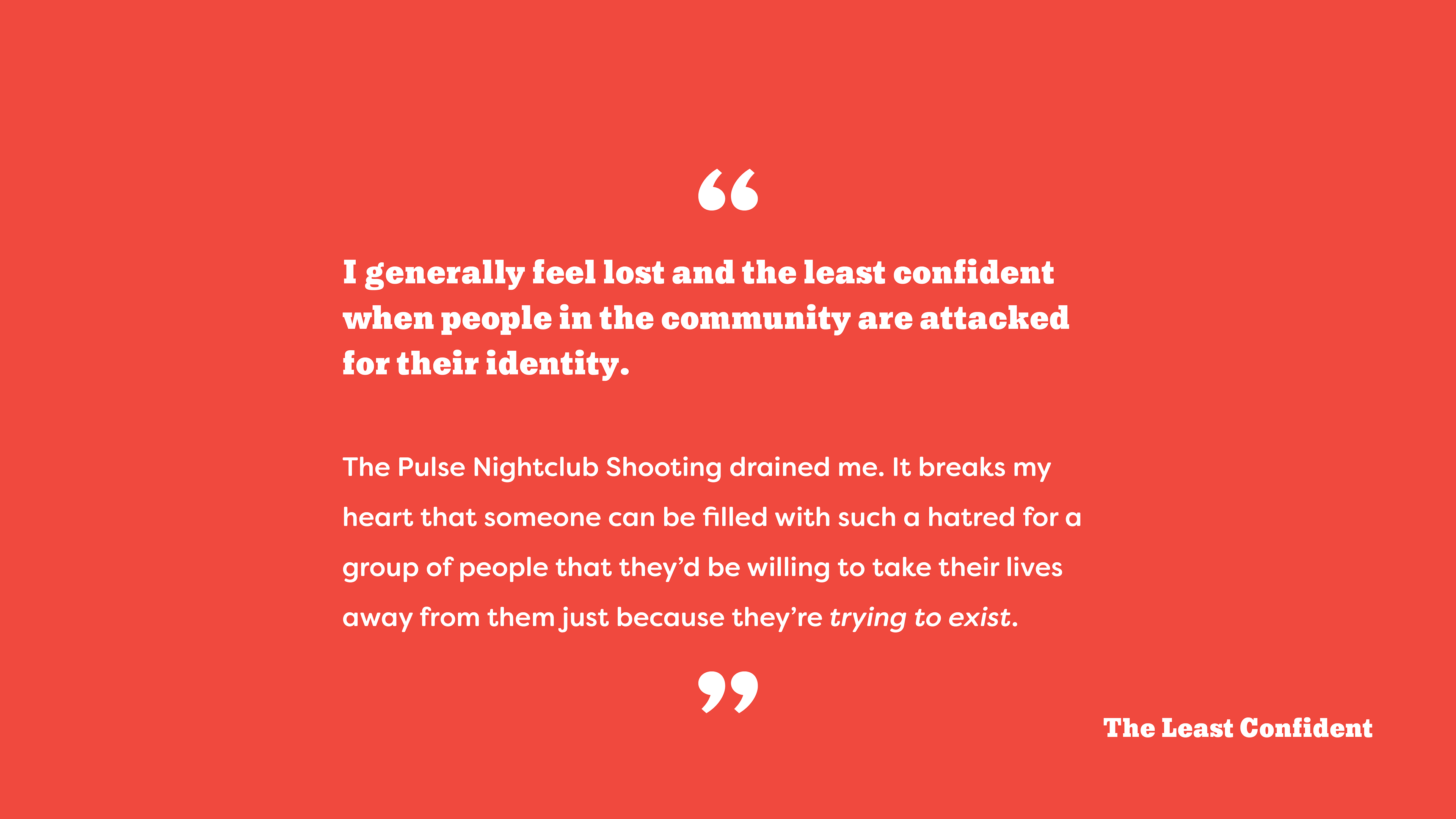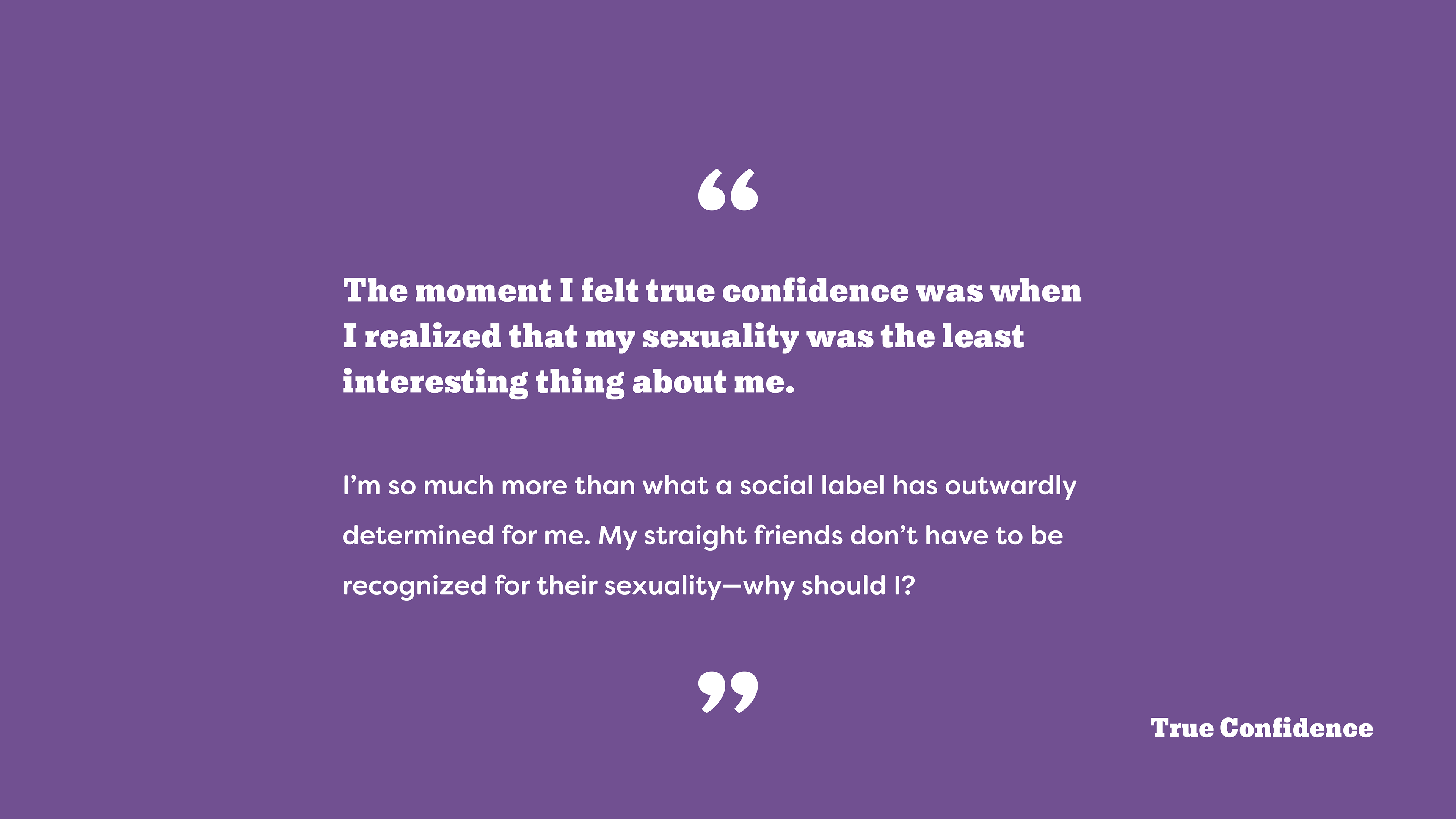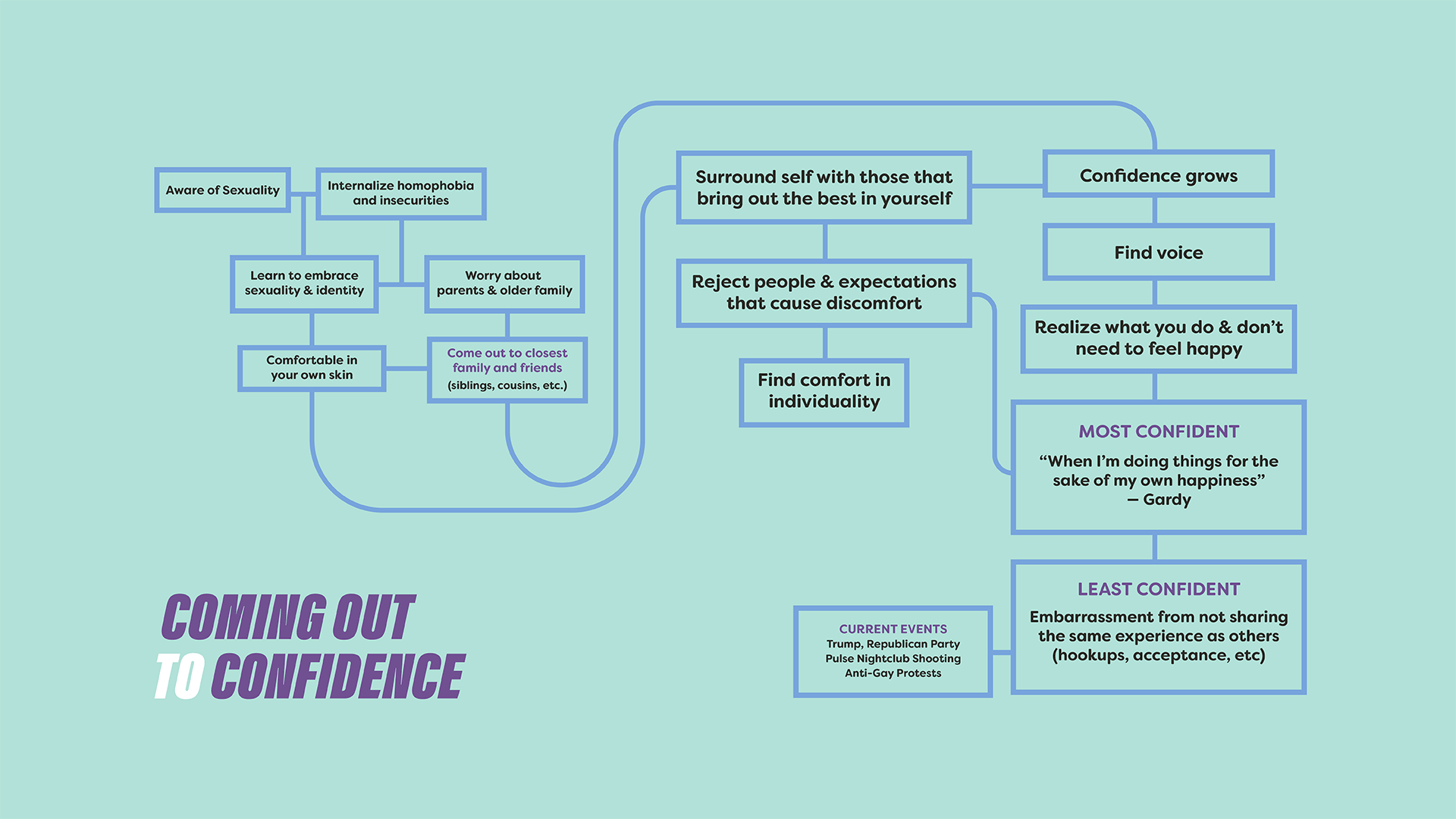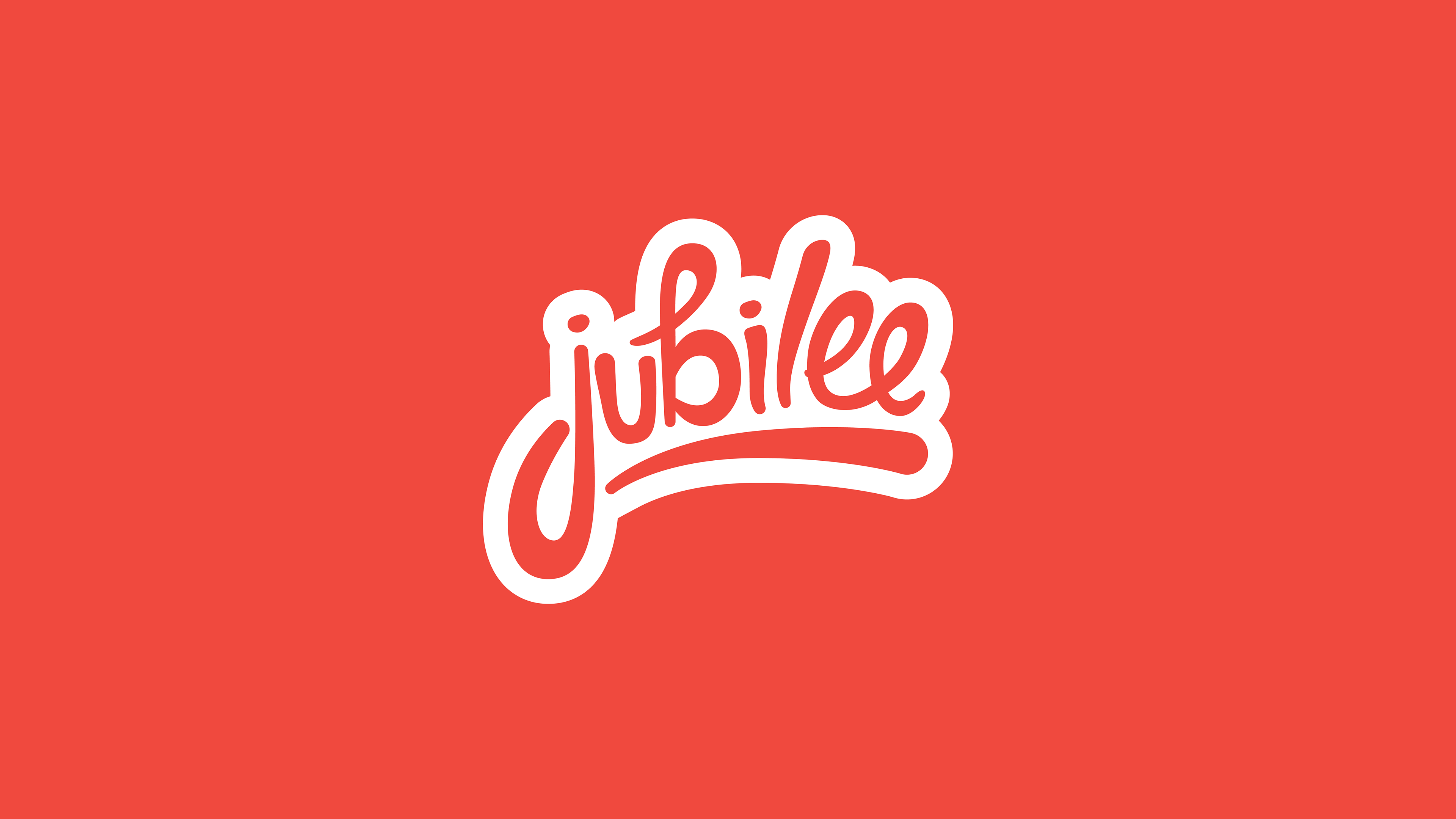 Using the experience map and in-depth interviews, I created Jubilee—a multifaceted campaign that aims to gay men to celebrate themselves and find comfort in their individuality. The main aspect of this campaign is a website that invites users to share their most interesting qualities and interests, that then populate a location-specific list of events they can attend that pertain to their interests. Not only does this help them find a community, it allows them to find a voice as well. The feedback received from this website informs unique content that is advertised and  posted to social media.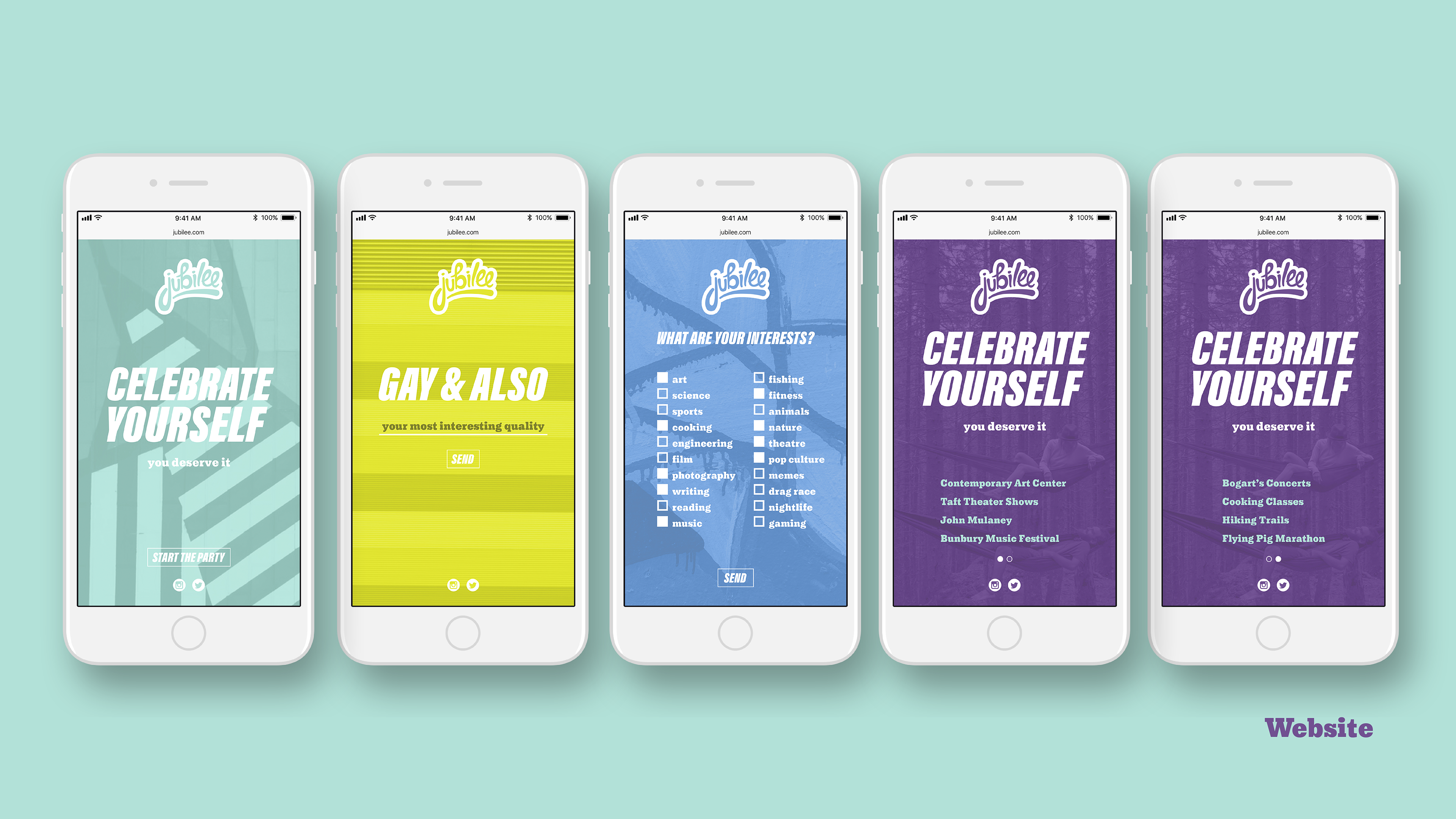 A supplemental piece of the campaign is an online community hosted on instagram. The Jubilee account features content that has been informed through the interesting qualities and interviews as seen on the website. This wide array of content suggests that it's possible to be more than just gay & will give permission to those in search of confidence to live their lives as they wish.
​​​​​​​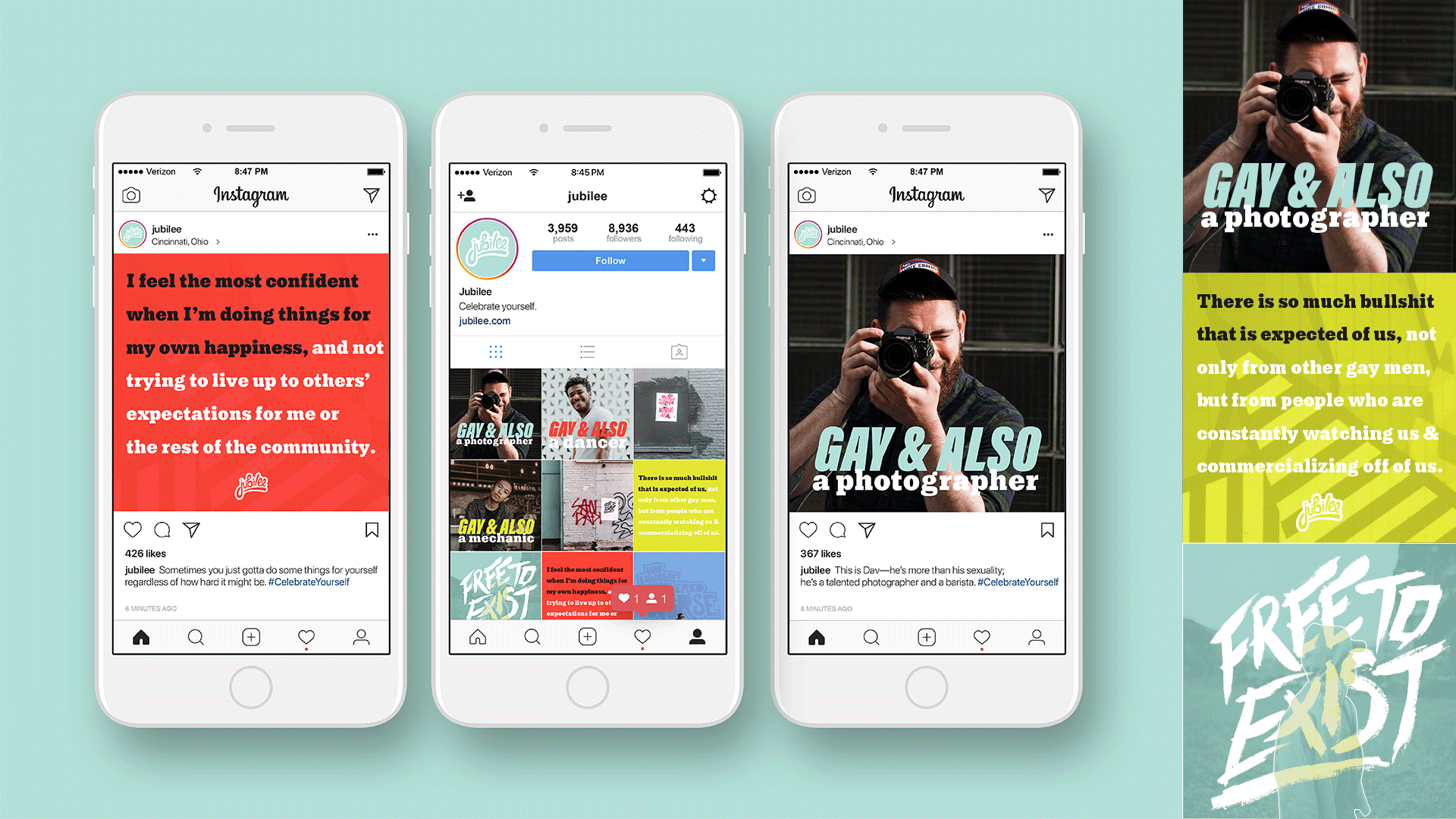 A traditional print campaign utilizing posters will also be a prominent aspect of Jubilee. By displaying gay men and their interests, such as photography and dancing to mechanics and drumming, not only will gay men see that it's possible to be more than a social label, everyone else will begin to see that we're humans and live our lives outside of what has been stereotyped.
​​​​​​​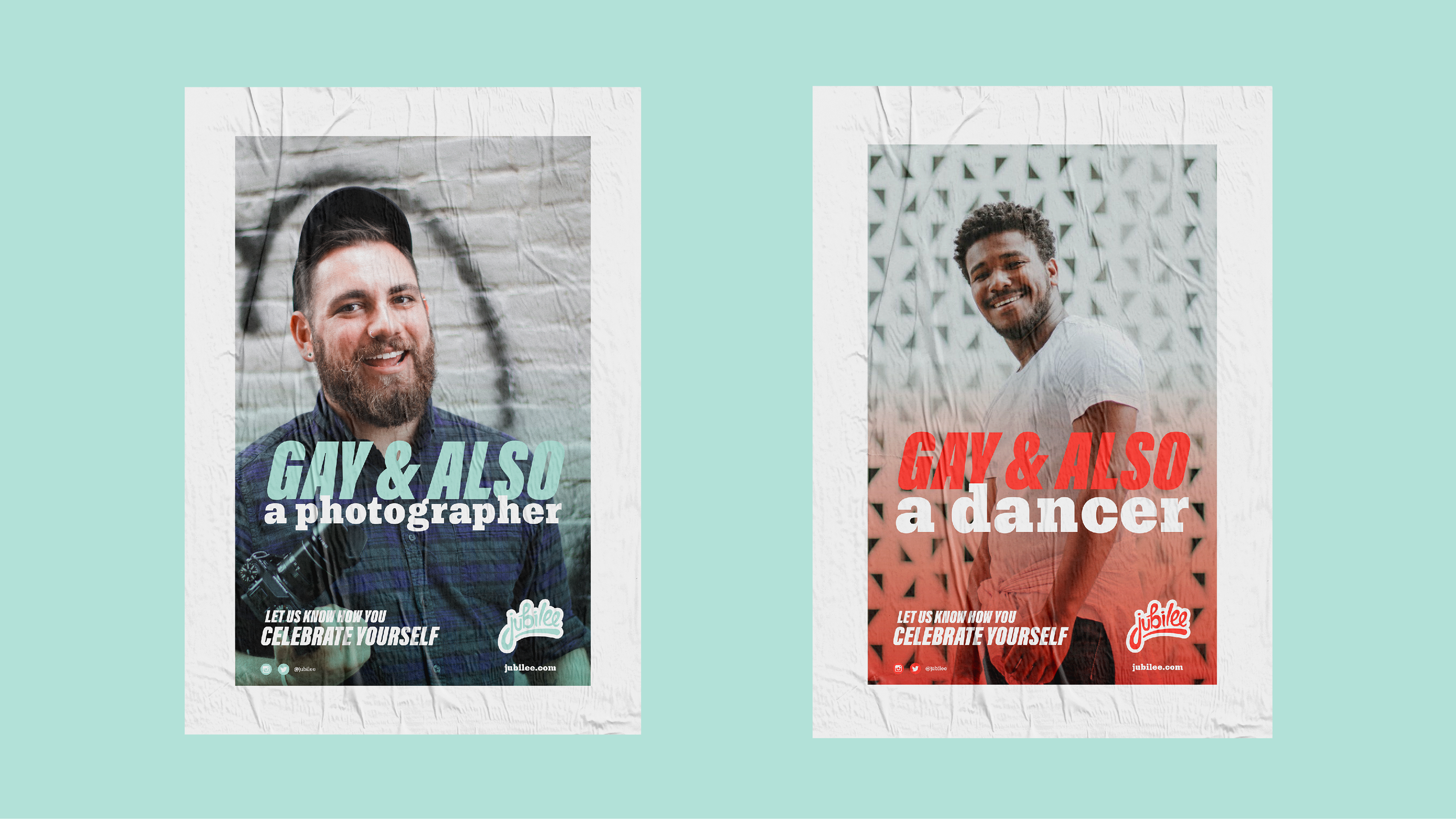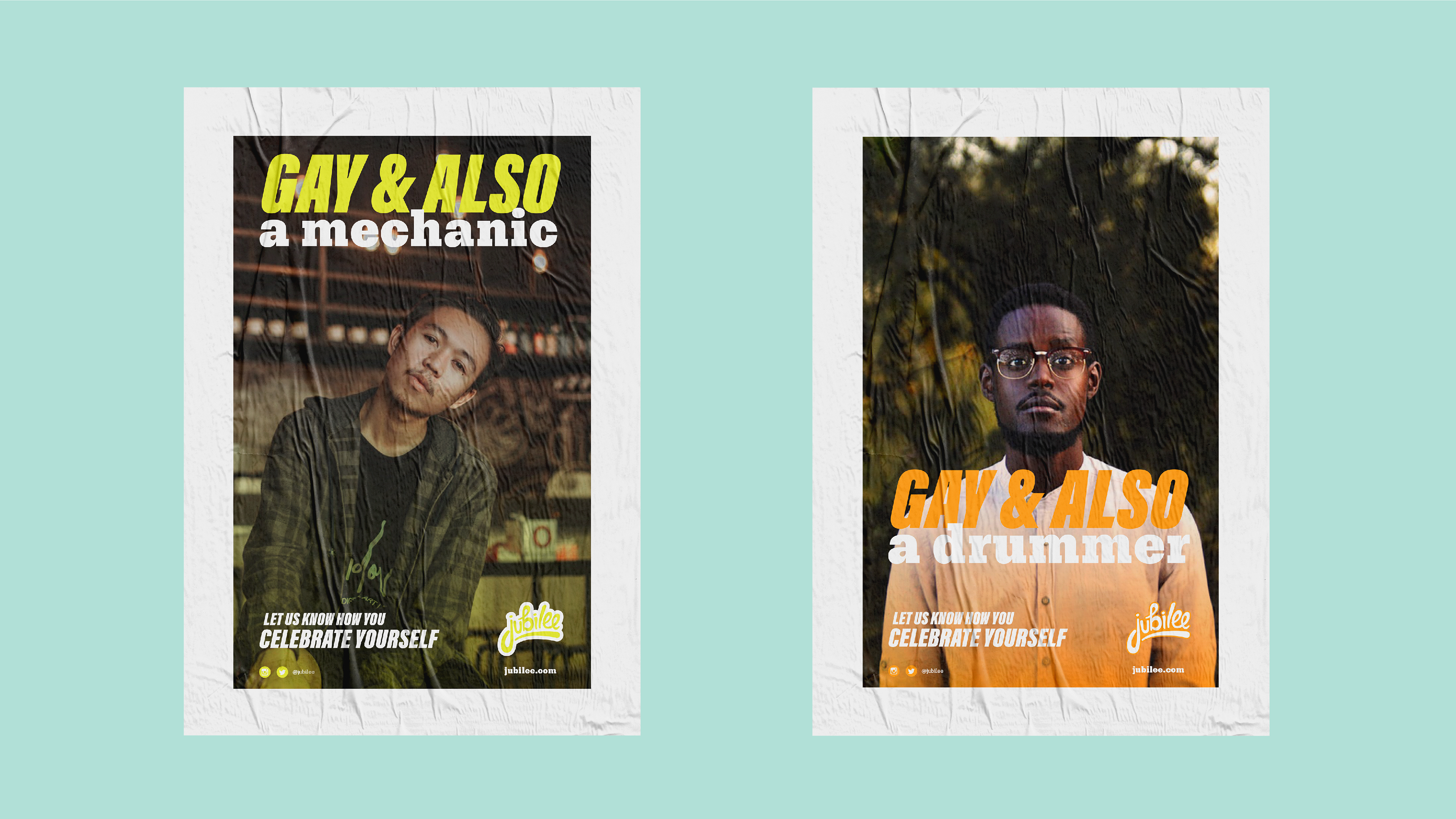 These posters will be displayed in two ways, ideally.  One being a more urgent, guerrilla style marketing display to communicate the urgency of which these ideas be adopted. The other way the advertisements will be displayed will be at designated advertisement locations as determined by businesses and the cities this campaign is rolled out in.